About
Find More
About Us
Bukhsh International has a strong commitment to its quality and service.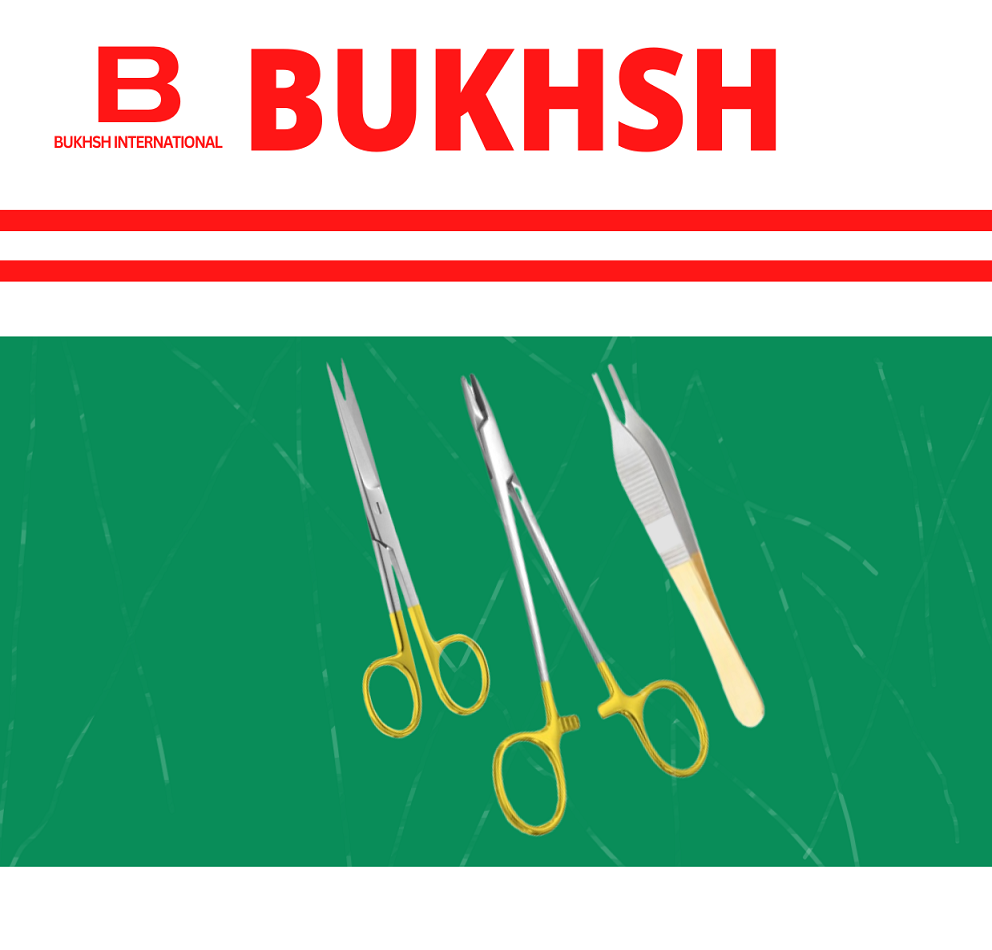 Bukhsh International makes every effort to keep the instruments free of any manufacturing fault.
With our commitment to quality and service, the company is manufacturing Instruments, which are used in hospitals and surgery centres.
Five star rating on all products

Our products recieved a five out of five stars rating by professionals in the medical field.

Offering competitive prices on all product range

We offer every buyer the best possible rates. To get a product quote please contact us by our Email.
At Bukhsh International all the instruments are manufactured with precision and the best quality of steel is used to meet the required technical standards. The comments from our valued customers over a period of time have proved that our products meet the required technical standards and are free of any manufacturing faults, which shows our commitment towards quality and innovation. We strongly believe that the product line of Bukhsh International will effectively leave its users highly satisfied.
Products
See our
Products
The online catalogue of Bukhsh International contains some of the most popular instruments.
Contact
Contact Us
For any enquiries you can write to us using our below communication methods:
Our Address
P.O.Box No 2313 Sialkot 51310 Pakistan.